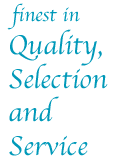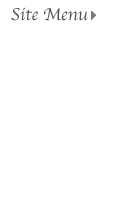 Ever wonder what a harp store was like?
Visit us on Facebook!

Best Wishes and Seasons Greetings for 2015!!

No, you won't find any Harp Gossip on our expanded Events Page, but you certainly will hear about all the amazing classes, recitals, workshops, camps and performances going on in the Northeast and around the world! One look and you will see what amazing harp community we are grateful to be part of.

For 2015 we have a new container of Salvi Harps on the way. Check out our Specials Page for the latest update.

You can browse our Student Pedal Harps and Classic Lever Harps that are in our showroom. And we have more Celtic Harps than there were revelers on New Years Eve!!
---
Classic Lever Harps and Student Pedal Harps by Lyon & Healy and Salvi

| | |
| --- | --- |
| | A Lyon & Healy or Salvi lever harp is a perfect choice for someone who may go on to pedal harp some day. We rent nationwide. |

Classic lever harps from $1,700*

Celtic Harps by Dusty Strings, Triplett and William Rees

| | |
| --- | --- |
| We bring you the best Celtic harps available anywhere, and most are available in our rent-to-own program. | |

Celtic harps from $1,244*

Lap Harps and Travel Harps by Triplett

| | |
| --- | --- |
| | Small harps for trips, summer camp or playing in therapeutic settings. Or just a great way to get started playing the harp!! |

Lap harps from $1,450*
---
Business Hours: The Harp Connection is open 9:00 AM to 5:00 PM (Eastern Time) Mon-Fri
Saturdays by appointment.
Please call ahead to reserve time in our Harp Showroom or to schedule a Virtual Harp Showing.


We also offer Used Harps, Rentals and Specials

Questions, comments, or looking for something special? E-Mail us!